Scholarship Information
---
Another cornerstone activity of The Rick Chace Foundation is empowerment through advanced education opportunities. Beginning in 2002, in partnership with the Association of Moving Images Archivists (AMIA), The Rick Chace Foundation has continuously sponsored a scholarship for advance degree studies in the field of moving image archiving. 
Administered by the Education Committee of AMIA, the scholarship helps to support a central role of the organization's mission statement as a professional organization to not only train and educate archivists but to help ensure the long-term survival of our moving image heritage.
The Rick Chace Foundation is proud to acknowledge the scholarship recipients completion of their advanced degree studies and their contributions to moving image archiving. For more information on the AMIA administered scholarship: http://www.amianet.org/programs-and-initiatives/scholarships
Frances Trempe (2016)
---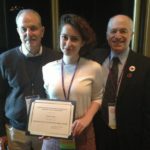 Frances Trempe was the 2016 AMIA Scholarship winner. Pictured above with Rick Utley (left) and Bob Heiber (right) with Frances at the AMIA 2016 Conference Scholarship Award ceremony.
Erin Palombi (2014)
---
Erin Palombi completed a B.A. in German at the College of Wooster in Ohio. As an undergraduate, she also spent one year studying at Albert-Ludwigs-Universität in Freiburg, Germany. Post-college, she received a Fulbright Teaching Assistantship and taught English near Zittau, Germany. After volunteering at the Library of Congress and the Wisconsin Center for Film and Theater Research, she attended the L. Jeffrey Selznick School for Film Preservation, where she was proud to be the 2014 recipient of The Rick Chace Foundation Scholarship. While pursuing her M.A., she stayed active in the German community by completing a Graduate Certificate in Literary Translation. 
During the course of her Master's studies, she received the 2015 Haghefilm Digital Summer Fellowship, which sent her to Amsterdam to complete a full restoration of two silent short subjects, Petite Rosse and Un Drame en Mer. Her fellowship work also took her to Le Giornate del Cinema Muto in Pordenone, Italy, where she presented both restorations to an international audience. In 2016, she translated and live-subtitled a German release print of the silent feature, Ramona, for the George Eastman Museum's 2nd annual Nitrate Picture Show. These experiences informed her Master's Essay on the ethical intersections between film restoration and literary translation. 
After graduating, she worked as a consultant for the University of Rochester, assessing their Multimedia Center's collection of 16mm film. She currently lives in Charlottesville, Virginia and works as a Warner Bros. Technician in the Moving Image Section at the Library of Congress Packard Campus. She continues to pursue freelance translation and is an active member of the Association of Moving Image Archivists and of Sigma Phi Iota, an international foreign language honor society.
Carly Bogen (2011)
---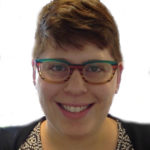 Carly Bogen is the Product Analyst for Digital Collection Services at OCLC. In this role, she is responsible for the development of OCLC's suite of digital products, including CONTENTdm, the Digital Archive, and the Digital Collection Gateway. Carly received her BA in Cinema Studies from Oberlin College and her MILS with Advanced Certificates in Archives and Museum Libraries from Pratt Institute. Prior to OCLC, Carly was the Digital Project Manager for the Yale Institute for the Preservation of Cultural Heritage, where she managed a variety of projects for Yale's museums, libraries, and arts-area schools. Before that, she served as Registrar at the Museum of the Moving Image where she oversaw the care of the Museum's collection as well as the development of an open-source museum collections management software solution, CollectionSpace. Carly is proud to be the 2011 recipient of the Rick Chace Foundation Scholarship!
Sean Kilcoyne (2010)
---
Sean studied Cinema at San Francisco State University before earning a MLIS in Archives, Preservation and Records Management from the University of Pittsburgh. With the generous assistance of the Rick Chace Foundation, he attended the L. Jeffrey Selznick School of Film Preservation, graduating in 2011. He currently lives in Los Angeles where he works for the Academy of Motion Picture Arts and Sciences as a Film Archivist. He projects 16mm and 35mm double features once or twice a week at the New Beverly Cinema.
Kimberly Tarr (2008)
---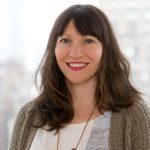 Kimberly Tarr is the head of the media preservation unit in the Barbara Goldsmith Preservation & Conservation Department at New York University Libraries. In this role, she oversees preservation activities for all archival film, video, and audio collections. Tarr received her B.A. in American Studies from the University of California, Berkeley and her M.A. from New York University's Moving Image Archiving and Preservation (MIAP), a graduate program in which she currently serves as an adjunct instructor. In 2014, she served as the film archivist on the restoration of The Grim Game (1919), the first feature film to star Harry Houdini which was long thought to be a lost silent film. Her recent publications have appeared in The Moving Image and she is an active member of the Association of Moving Image Archivists and the American Library Association. In 2008, she received the The Rick Chace Foundation Scholarship and has enjoyed being among the scholars alumni group ever since!